Command Center 5.0 - Compact and Fast
The Backstory
As with every version of a product, CC 5.0 builds from previous designs and improves upon the weaknesses. Let's be 100% straight - this is the command center for you!
Prior to the 1st gen CC, setup for live streams took hours! Worst yet, there wasn't an instruction manual for the setup, I was literally writing it in realtime. After every shoot, no matter how well it went, I never felt complete. So much effort went into producing a 15-30 minute Facebook Live, I knew there had to be a better way.
CC 1.0 - The Original Game Changer
The thought was, how can all this gear be in one central location that could move if needed?
This took hours to setup a simple 3 camera setup— and a ton of cords. This build version didn't last long.
Built upon the failures of connectivity and wireless sound interference and had a cup holder!
It didn't travel well. The cup holder, while nice, could break easily when in the car. Much room for improvement.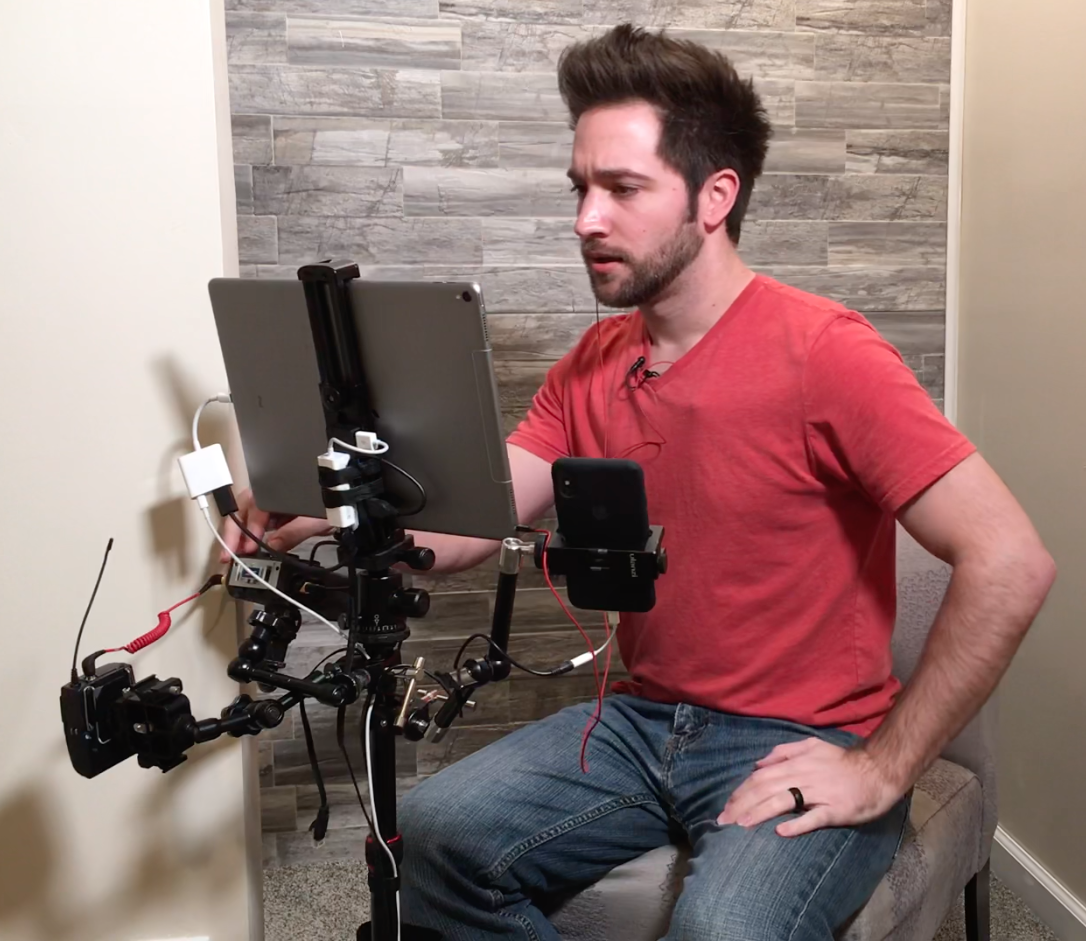 Building upon setup speed, I ditched the cupholder for the ability to literally toss the tripod in the car easy travel.
Look at all those cords… too man moving parts… much room for refinement.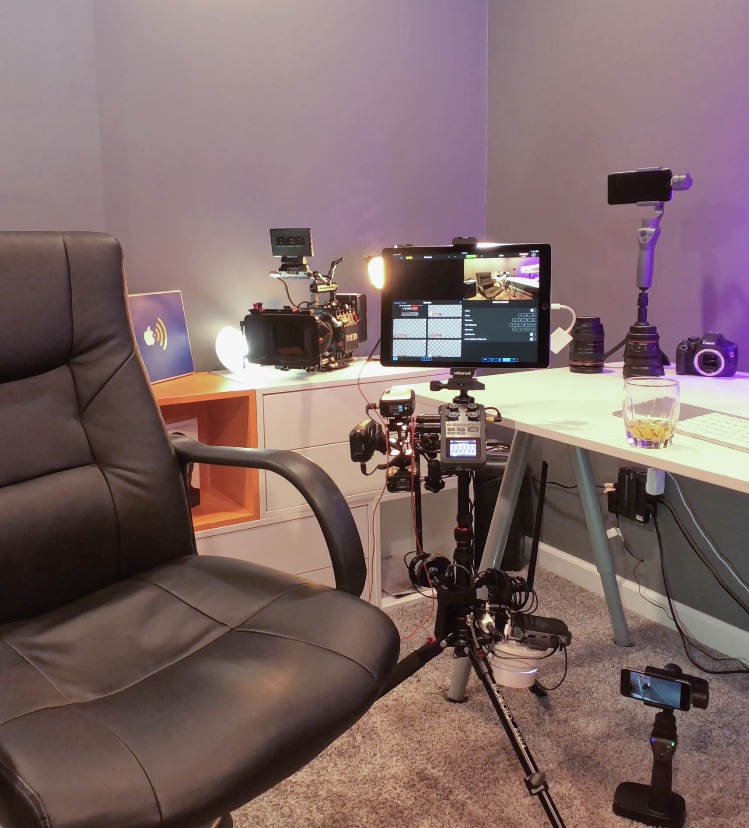 Added a place for cellular antennas to boost upload speeds. Brought setup time down to 20 minutes. Still much room for refinement.
Cellular networks are awful at best. What if we could add a powered (auto) cellular booster on the same tripod? The results were something that resembled Frankenstein, yet enabled a more stable cellular connection for streams.
Cords, cords, cords.Too fragile. Much room for refinement.
The best (yet) of all worlds. Let's break it down:
Speed - The most efficient setup, with minimal equipment, yielding maximum results.
Size - Entire setup, everything fits into a single medium size camera bag, including stands.
Cost - Just because it's the best yet, doesn't mean it's expensive. Even if it was, it'd totally be worth it.
So what do you need to buy?
Bonus
So that's it…
There you have it, CC 5.0 - the best yet. I don't think we're done with refinement, but at a standstill for a few moments. Using it changes everything we're shooting on a daily and absolutely love how simple it is.
So what do you see 6.0 including?